Freelance Writer - Administrative Law
Job description
Are you looking for an alternative career in law where you can earn extra money by working flexible hours in your own time? We are currently seeking skilled law graduates who can produce quality written work in the areas of Administrative and Constitutional Law. We are the leading provider of custom-written essays and academic support papers in the UK and have recently expanded to offer our services to a worldwide customer base.
The kind of work you can expect to complete can vary greatly. Academic Knowledge legal writing projects can include answering essay questions, writing skeleton arguments, essay plans, problem questions, dissertation development, legal report writing, opinion writing, document drafting, moot court / mock trial preparation, and similar legal tasks.
Examples of the types of areas that you may be asked to write about include: the UK Constitution, institutions of the state, the doctrine of the separation of powers, the Royal prerogative, Parliamentary Sovereignty, devolution, types of legislation, EU Law, constitutional conventions, civil liberties and human rights, freedom of expression,  freedom of assembly and public order, police powers, judicial review, and tribunals, inquiries and ombudsmen.
Requirements
We require all our researchers to have a recognised university degree to at least a 2:1 level. The reality is that many of our researchers are qualified at Masters level and above, and have extensive experience of working as Lawyers or Barristers within the legal industry. We welcome new researchers with the following qualifications:
Bachelor of Laws (LLB)
Masters of Laws (LLM)
Legal Practice Course (LPC), Bar Professional Training Course (BPTC), Bar Vocational Course (BVC)
GDL (Graduate Diploma in Law)
PhD in Law
Doctor of Jurisprudence (JD)
National / state bar qualification
To be eligible to apply for this vacancy you must have:
A minimum of a 2:1 undergraduate degree
Excellent written English skills
A degree awarded by a UK, US or Australian university
Earnings
As this role is freelance, the earnings are based upon the hours worked, standard of work completed and number of words written each day. You can use the calculator below to gain an idea of the rates of pay we are able to obtain for you:
Words per day
Days worked per month
Standard of work
Summary
Words per day

2000

Days worked

10

Days
Standard of work
2:1 Undergraduate
Currency
Earn £1000.00 a month*
* These prices represent the vast majority of order rates; yet in some niche areas, we are able to gain a higher rate for you, while a few other areas attract a lesser rate. Also, these prices represent the base rates but, as the freelance academic writing is seasonal, we are able to obtain significantly higher fees during peak periods. The rates shown are after deduction of our agency fee.
Agency profile - Law Teacher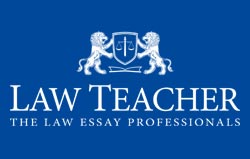 Law Teacher specialise in assisting Law students and professionals in all aspects of academic legal research; including providing assistance with essays, term papers, research for dissertations, coursework, case studies and project work.
We work with a dedicated team of highly qualified researchers available throughout the year; no job is too small or too difficult. At Law Teacher we aim to satisfy each client, matching him or her with a researcher who can make a positive difference to their academic studies, and help each student achieve academic excellence. We work with only the best researchers on a freelance basis, securing the most competitive fees in the industry.
To work in our high calibre academic environment you must be able to work to a deadline and to produce consistent high quality work. At Law Teacher we pride ourselves on offering excellent support for our team of freelance writers, offering excellent fees per brief completed and flexible working.
Committed to quality
We secure work for a dedicated group of highly qualified researchers available throughout the year; no job is too small or too difficult. At Academic Knowledge, we help these highly skilled and knowledgeable researchers to provide the ultimate customer based service, matching customers and jobs with researchers who can make a positive difference to their academic studies, and help each student achieve academic excellence.
Part of our service for you as a researcher includes help with source access, assistance and advice regarding work completion and even an academic review of the work to help to make sure your work meets your customer's expectations. This is all in addition to all the admin that we do for you such as obtaining orders, payments and delivery.
We attract only the best freelance researchers through our dedication to high standards, great researcher relations and because we secure market leading fees for our researchers' valuable academic talent.
Application process
Before filling out the application you will need your proof of identity and proof of qualifications to be scanned and ready to submit.