Freelance Writer - Medicine
Job description
So, you want to become a medical writer or maybe extend your current medical writing experience? Have you been working or studying in the medical field, have a fascination in the subject and are looking to earn a little more money?
As the leading provider of custom written academic work, supplying a worldwide customer base, Academic Knowledge can help you to develop and extend your interest and hone your skills as a professional medical writer.
Our medical writers enjoy their work because they are being paid well for doing what they love and can acquire new knowledge every day. Also, having the flexibility to work as much as you like when you like, makes this the ideal job for anyone who needs to work from home, as all our medical writers submit electronically.
Requirements
All applicants must be qualified and be able to prove they have at least an undergraduate 2:1 in medicine or a related field. We are also looking for writers qualified in health and social care, nursing, radiology, food health, biology, pharmacology, chemistry, dentistry, medical science and biomedical sciences.
To be eligible to apply for this vacancy you must have:
A minimum of a 2:1 undergraduate degree
Excellent written English skills
A degree awarded by a UK, US or Australian university
Earnings
As this role is freelance, the earnings are based upon the hours worked, standard of work completed and number of words written each day. You can use the calculator below to gain an idea of the rates of pay we are able to obtain for you:
Words per day
Days worked per month
Standard of work
Summary
Words per day

2000

Days worked

10

Days
Standard of work
2:1 Undergraduate
Currency
Earn £1000.00 a month*
* These prices represent the vast majority of order rates; yet in some niche areas, we are able to gain a higher rate for you, while a few other areas attract a lesser rate. Also, these prices represent the base rates but, as the freelance academic writing is seasonal, we are able to obtain significantly higher fees during peak periods. The rates shown are after deduction of our agency fee.
Agency profile - Academic Knowledge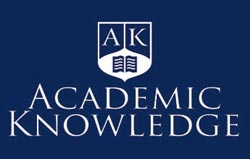 We specialise in sourcing work for researchers and writers in all aspects of academic research; including providing customers for assistance for essays, term papers, research for dissertations, coursework, case studies and project work. We act as your agent in not only sourcing the work, but also providing support and assistance in liaising between yourself and your customers to ensure everything is facilitated in a smooth and efficient manner.
We work on behalf of only the best researchers on a freelance basis, securing the most competitive rates of pay in the industry. To work in our high calibre academic environment, you must be able to work to a deadline and to produce consistent high quality work. If you can do this, we will continue to secure the work and orders for you.
At Academic Knowledge, we pride ourselves on offering excellent support for our freelance writers, securing excellent rates of pay per brief completed and flexible working.
Committed to quality
We secure work for a dedicated group of highly qualified researchers available throughout the year; no job is too small or too difficult. At Academic Knowledge, we help these highly skilled and knowledgeable researchers to provide the ultimate customer based service, matching customers and jobs with researchers who can make a positive difference to their academic studies, and help each student achieve academic excellence.
Part of our service for you as a researcher includes help with source access, assistance and advice regarding work completion and even an academic review of the work to help to make sure your work meets your customer's expectations. This is all in addition to all the admin that we do for you such as obtaining orders, payments and delivery.
We attract only the best freelance researchers through our dedication to high standards, great researcher relations and because we secure market leading fees for our researchers' valuable academic talent.
Application process
Before filling out the application you will need your proof of identity and proof of qualifications to be scanned and ready to submit.