Academic Knowledge
Freelance Academic Writing Jobs
We provide highly qualified academics with an opportunity to earn a flexible and consistent income whilst continuing to develop their knowledge in their academic discipline. If you're looking to break free from the office, utilise your degree and help students worldwide achieve more in their studies, our academic writing positions may be right for you.
We'll also need some documents from you – namely CV and cover letter.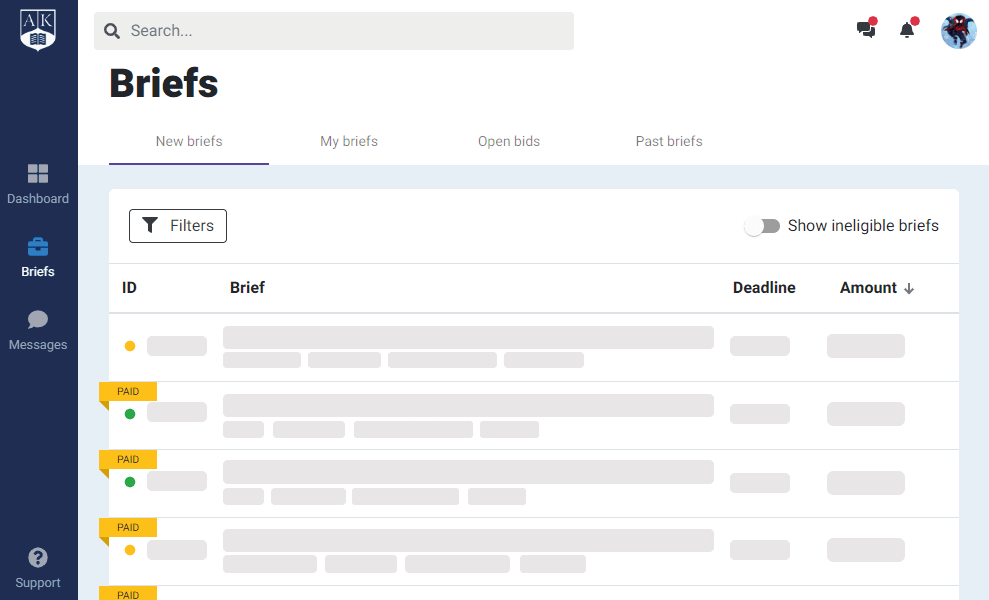 Simplify your work life
Fit work into your life; don't fit your life around work. With a smart dashboard and fantastic support, Academic Knowledge can help you break free from your desk. Start working with just one click, from wherever you are.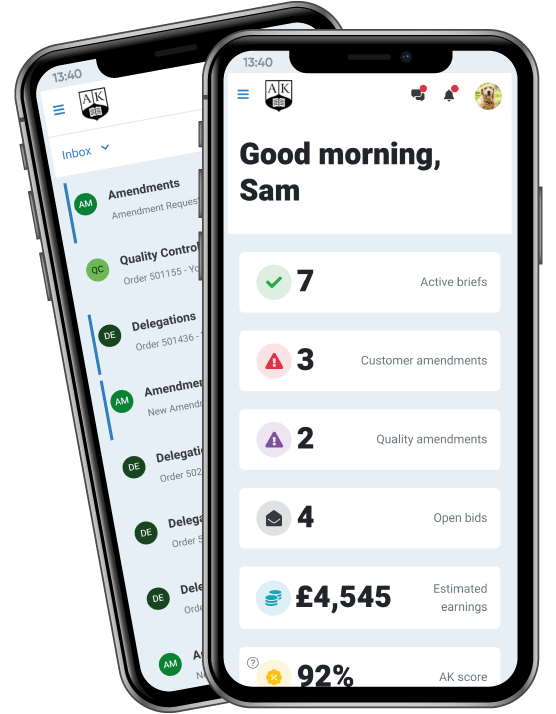 Bid for work
Every week, hundreds of new jobs are posted for writers to view. Filter by your qualification, review all the instructions provided and, if you're confident, register your interest. We review all bids daily, and if you're the right person for the job, we'll assign you the brief.
Get writing
Write for us wherever you are, with no office and no set hours: all you need is a laptop and an internet connection. Once you've completed your assigned job in time for the deadline, submit your file(s) via your control panel.
Get paid
Once our in-house Quality Control team have reviewed your work and verified that it passes our quality standards, we'll add the funds to your monthly invoice. No need to worry about manually filing invoices or chasing for payment – everything is generated automatically.
View jobs
"
I love working for AK. The work is varied and plentiful, despite being inherently seasonable in nature. All the staff are friendly and helpful, and invoices are sorted in house so there is no need to chase anything avoiding the freelancer's plague! Working for AK allows me to enjoy the flexibility of freelance work whilst still feeling like a valued member of a team.
I enjoy working with AK - the support structure is great, and the web portal is easy to navigate so it's effortless to see which pieces of work are due in on which days. I've worked with several agencies, and AK is definitely well ahead of the others! Being able to work wherever I happen to be is also a great perk!
Working for AK gives me the freedom, inspiration and autonomy over my own life that the traditional job can't offer. It means that I can work from anywhere in the world, whether I'm at home in Devon or on a beach in Thailand. I take great pride in every piece of work I do and the AK team are so kind and appreciative that I firmly believe there isn't a better company to work for out there.
Working for AK, I get to do interesting work, get well paid, and balance my work and home life in a way that work for me. It's provided me with the most satisfying working conditions of my career.
Why Academic Knowledge?
Choosing freelance work is a great way to change your lifestyle and open yourself up to a wide range of work opportunities. We have lots of great reasons why you'll love working with us.
About us
Ready to get started?
Join hundreds of freelance writers who work with Academic Knowledge to help students achieve academic excellence.
Apply now