Work alongside the World's best writers
Join hundreds of freelance writers who work with Academic Knowledge to help students achieve academic excellence.
Join now
Continue application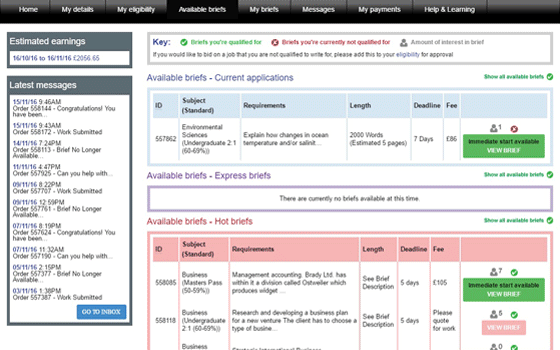 Be your own boss
Get paid the best rates in the industry and have complete flexibility over where and when you work.
Incredibly easy
Our Researcher Relations team will answer any questions you may have on particular briefs, negotiate with clients for you and make you aware of any new work in your area/s. The benefits of working for us are multiple – these include being able to:
Choose your own working hours
Take on however much or little work you want
Work from anywhere in the world
Know that support is on hand with our dedicated help centre
Access our Researcher Control Panel to browse our available briefs and choose the ones best suited to your skills
Why Academic Knowledge?
More and more reasons why you'll love working with us
We have room for both full time and part time writers. If you have a full-time job and are looking for multiple streams of income, flexible freelance work can provide that.
If you are a full-time writer and are looking to take on a high amount of work, we can accommodate this, too. Just ask a member of our Researcher Relations team and they will be able to assist you.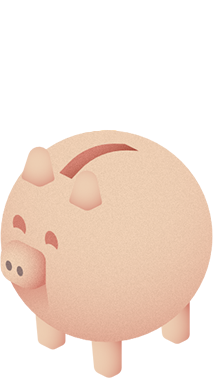 On average, our researchers earn up to £4,000 a month. Take on as little or as much work as you want.
60,000+ orders completed by our writers
Active writers every month - over 180 million words written since 2009.
50+
In-house support staff, dedicated to helping you 365 days a year.
£8 million
Paid out to our writers over the last 8 years.
7 days
Is our most popular delivery time. We have briefs that need to be completed in as little as 4 hours, and up to 28 days.
Don't just take our word
We're loved by hundreds of contract writers - why not join the team? We're always looking for new talent!
Writer #13630
It is important for me to have more than one source of income and a variety of different research tasks. This keeps me in touch with my contacts abroad and allows me to build a good portfolio, so that I will always have options for my future career.
Writer #12913
I've completed around 50 different projects in my specialised area of Business Studies as well as completing projects in general studies and education. As these subject areas are very broad, Academic Knowledge gives me the opportunity to develop my existing knowledge and research exciting new areas in my secondary subjects.
Writer #145
I control my schedule, and as with any legal project, how I choose to approach my assignments is left to my professional judgment – trust, and knowing your opinion is respected is a wonderfully powerful, positive thing for anyone who values what they do.
Writer #307
The benefits for me of working for Academic Knowledge are the supplemental income that I could not do without, the flexibility (i.e. I can work round my existing job) and the increased knowledge gained from research.
Writer #9996
The team at AK are great to work with and very helpful, so if you ever have a problem or a question then just get in touch with them, and they'll be happy to help however they can.
Industry-leading payment rates
We pay the best rates in the industry. Earn as much as you want and get paid monthly.
Words per day
Days worked per month
Standard of work
Summary
Words per day

2000

Days worked

10

Days
Standard of work

2:1

Undergraduate
Currency
Earn £1000.00 a month*
* These prices represent the vast majority of our order rates; yet some niche areas attract a higher rate, while a few other areas attract a lesser rate. Also, these prices represent our base rates but, as we are a seasonal company, we are able to offer significantly higher fees during our peak periods.